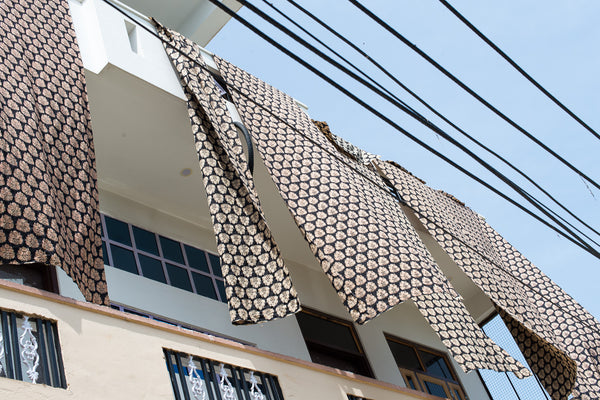 The artisans of Bagru, blockprinting village
Bagru, a small peaceful village an hour from Jaipur, has remained as it is, authentic and simple, despite the influx of textile travelers who go there every day of the year.
It is here that wood sculptors create marvelous pieces of cut blocks used in the technique of printing on fabric, called "blockprinting". An artisanal technique of which the inhabitants of the region, active from generation to generation, can be proud.
Within a studio, it is possible to develop your own printing pattern, to make a wooden block intended for this purpose, and thus to create your own entirely personalized fabric pants, intended to make bags, covers cushions, scarves, etc.
The village is incredibly peaceful as usual, generous with smiles and colors!